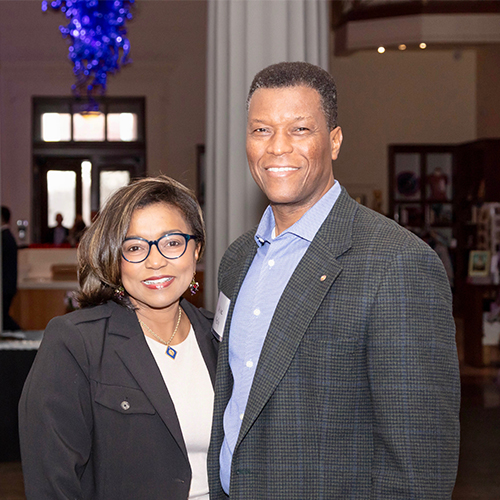 DRIVEN BY PASSION
We are committed to helping leaders improve their ability to lead themselves and others.
OUR MISSION is to serve as a catalyst in helping leaders become self-aware, assess culture, improve performance and achieve consistent long-term measurable results.
Mike and Melinda established Right Path Enterprises, LLC in 2014. The firm focuses on leader development and culture transformation by providing consulting, training and coaching services with distinction and integrity. The foundation of Right Path Enterprises is based on their passion for serving God and people.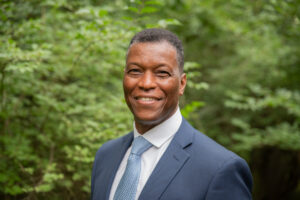 MIKE KELLY
Managing Member
Strategic Business Adviser & Accomplished Coach

Mike Kelly stands out not only as a CERTIFIED FINANCIAL PLANNER™ professional but also as a certified executive coach, Certified Life Coach, business advisor, and dedicated board member. Mike is also board director at Warsaw Federal Savings and Loan of Cincinnati. He's renowned for his unique blend of strategic thinking, hands-on analysis, and a relentless emphasis on outcomes.
An Evolution of Expertise
Before founding Right Path Enterprises, Mike honed his skills with giants like Macy's, Inc. and Michelin, Inc. This journey allowed him to wear various hats – from operations and finance to sales and project management. At Macy's, as a Vice-President, Mike took the reins of the Learning and Development division for the Credit and Customer Services sector. He skillfully merged and revamped educational and coaching initiatives, driving efficiency and tangible outcomes. His stint at Michelin wasn't narrow either; it spanned manufacturing, retail, and financial services – all adding to his vast business knowledge.
Founder of Kelly Financial Planning
But that's not all; Mike also runs Kelly Financial Planning, LLC. This hourly fee-only financial planning firm is his platform to assist individuals from all financial backgrounds in strengthening their financial core.
A Pillar in the Community
Mike isn't just about business. He's deeply committed to giving back. As a Past Chairman and Trustee Emeritus for Mars Hill University, NC, and a board member for ChangingGears, his leadership extends to making meaningful differences. Not to forget, he once spearheaded 52 Rotary Clubs in Southwest Ohio as the Rotary International District Governor during 2016-2017.
Educational Background
His academic foundation incudes a Bachelors of Arts in Business Administration from Mars Hill University, NC, and an MBA from Webster University, MO.
Beyond Work
Outside the professional sphere, Mike's passions lie in reading, traveling, fitness, investments, and a good game of golf.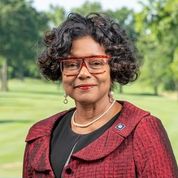 DR. MELINDA KELLY: A Confluence of Strategy and Insight
Strategic Mastery & People Development
Dr. Melinda Kelly shines as a strategic-systems thinker, whose significant contributions span leadership transition, executive coaching, and curriculum design. Beyond these, she's leveraged her expertise in strategic planning, fostering organizational transformation. Adept at cultivating human talent, Melinda also excels in building consultative and collaborative bonds across academic, business, and industrial landscapes.
An Innovator at Heart
Creativity, conceptual thought, and critical analysis define Melinda's approach. Not only is she goal-driven, but she also seamlessly juggles multiple priorities. Many accolades come her way, especially for fostering collaborative communities, amplifying improvements, and forging impactful partnerships. By emphasizing research-driven strategies, she continuously pioneers reform in designing plans that span individuals, programs, and institutions. Her mission is to bolster positive growth and enhancement strategies for a varied clientele.
Education & Professional Associations
Melinda's academic achievements are commendable. She is a Certified Professional Coach (CPC) and holds degrees from prestigious institutions such as South Carolina State University and Webster University. Furthermore, she's worked alongside esteemed organizations like NASA's SEMAA and held roles in academic committees, including the Ohio Department of Education Perkins Committee. As an adjunct instructor, she's imparted wisdom at universities like Ashland, Cincinnati, and Indiana Wesleyan.
Licensures & Memberships
Licensed across Ohio and South Carolina, her qualifications encompass roles from superintendent to school counselor. Active in the educational community, Melinda is affiliated with the Independent Educational Consultants Association, American Educational Research Association, and more. Notably, she led as the president of the Rotary Club of Cincinnati for 2021-2022.
Beyond The Academia
When not immersed in her professional realm, Melinda cherishes photography, creative writing, and travel. Additionally, she's passionate about researching geriatrics and generously serving others.
Sign Up Now!
We promise to send you only the most awesome and detailed content that is guaranteed to help you enjoy the journey of personal and professional growth and development." With "We will send you only the most awesome and detailed content that is guaranteed to help you enjoy the journey of personal and professional growth and development.